Hi, my name is Isabella Williams, I am currently 15 years of age from Australia and I started to play soccer when I was 6 years old.
I knew I had passion for the game when the ball touched my feet. The first ever game I had I can remember quite clearly. I was very shy and nervous and wasn't quite sure if I had the courage to play in a team full of boys. But as I stepped on the field I played my best and ended up scoring 8 goals for my first game ever of football.
My dad introduced me to soccer and I wanted to follow his footsteps and make him proud. He unfortunately passed away so that is what pushes me every day to train hard and work hard.
I played for a league from ages 6-11 and learned some super useful and skill full aspects of the game. I knew that I wanted to step the level of the game up. So I went and tried out for a higher league at the age of 12 and ended up making it into the team which I was super proud of. From making the team I knew that I wanted to play centre attacking mid. I love this position because it's good to assist teammates and also be able to score goals yourself.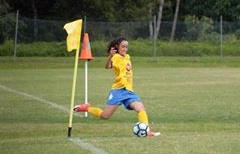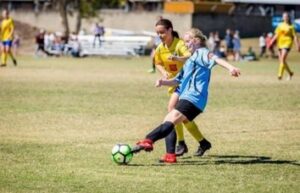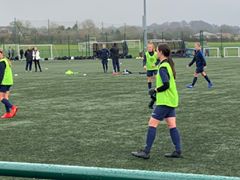 PLAY IN ENGLAND
Last year I was super lucky to get invited to get a 2-week experience in England. I played against top teams and also experience the culture and the love and passion they have for the game over there. This really inspired me that I want to play over in England one day and that I need to train hard to achieve this goal.
Overall so far in my football career I have learnt never to give up either if you win or lose. It is not always about winning just being out there with your team is a privilege. Always train hard set goals and achieve them. Your goals are also possible if you work hard for them.