Hi, my name is Chloe Lopez, I´m 11 years old and I have been playing soccer for 7 years. I am from the United States.
I started off playing recreational , when I was 5 years old was also a bit shy but onces I had the soccer ball I was ready to play. After a couple of years of playing recreational I wanted to challenge myself by trying out for a all star team I had gone out to try out didnt get chosen I was heart broken but I didn't give up it trained with my dad everday .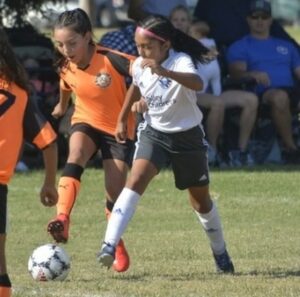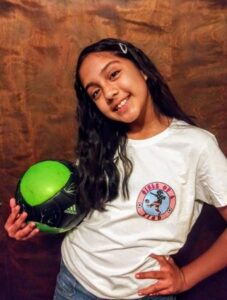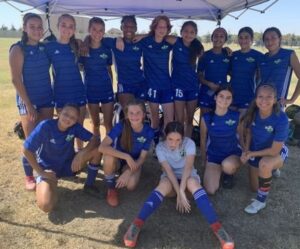 A couple months later, I went to try out for 08 South Valley competitive team my dad got the text message that I made the team I was very happy, I learned alot playing with this team the coaches really taught me alot was very happy to have them training me. I am know currently 09 South Valley United team have great coaches the position I play center midfielder, love getting back the ball to my teammates and running up taking that shot. I really enjoy being around all my teammates since I knew them already great soccer sisters.
I have learned so much is to never give up or doubt yourself keep pushing yourself to reach for what you want and your dreams will come true.