Hi my name is Alexa Danieles, I'm 13 years old. I´ve have been playing soccer for 5 years now and I am from the Philippines.
I started playing when I was 8 years old. When i started soccer I was playing in an all boys team. There were only very few of us girls in the club. And they would always tell us that girls are weak and that we're not good enough. But i used their negative words as my motivation to work harder and become stronger. Every after school, i would train with my coaches and they have pushed me to be better.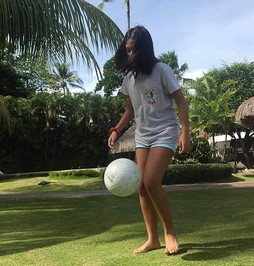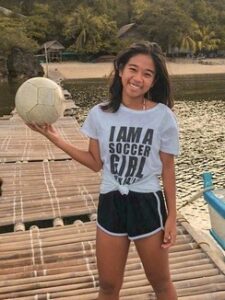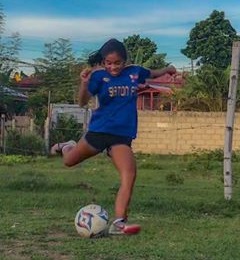 2 years after that, I went to try out in an all girls team and I made the U12 NOSIRFA girls team. My coaches there really taught me alot and I was very grateful that I got to work with them. After a year or two, I went to try out again and I made it to the u14 girls team!
I was very happy to be part of the regional team again and get to work with some of the best coaches. The positions I play there are forward, mid, and defense. And I also love my new teammates because they were all so kind and positive.
Through my journey, I have learned to work harder than I usually do and to always respect everyone in the game. And I am very grateful for my coaches but most importantly my family for believing in me.