GETTING SUCCESSFUL
1. BREAK YOUR GOAL INTO SMALL STEPS:
What do you need to do to reach that goal and be a successful soccergirl? You should attack your goal piece by piece. It's easier and less difficult to execute.
For example: Does the goal to play soccer for your country in USWNT in 5-10 years seem out of reach? So break it down into smaller goals. Those can include playing for a team one level higher. Scoring a certain number of goals per season (if you are a striker). Or keeping the goal empty a certain amount of games (if you are a goalie). Because it is all about your individual situation as soccergirl.
Make sure that your goals are SMART. This means that they are Specific, Measurable, Attainable, Relevant, and Timely. So ask yourself if each soccergirl goal fits these criteria.
2. SET A TIMELINE FOR WHEN YOU WANT TO ACHIEVE YOUR OBJECTIVE.
Give yourself a timeline for your defined steps which are difficult but possible. Make sure you have enough time to accomplish each of your smaller steps. Playing for a better team might not be feasible within 3 months. But improving your technical soccergirl skills is.
Make sure to set guidelines for smaller goals as well. So for example, think about which of your skills you want to improve. Train it on a daily basis to proof this skill in a match and be admired by your teammates.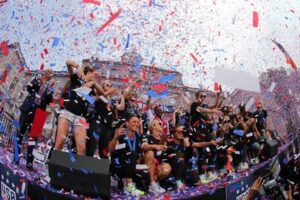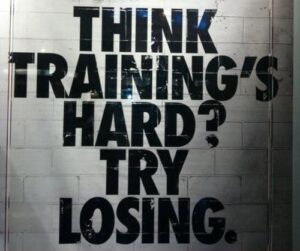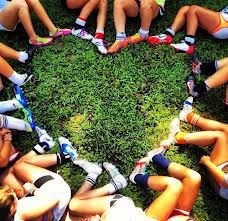 3. IDENTIFY WHAT RESOURCES YOU NEED TO ACHIEVE YOUR OBJECTIVES
These might be certain skills, lessons, or other resources, They will help you reach your goals. You might need certain skills, such as a strong shot. So you can shoot better free kicks or penalties.
Maybe you want to become a professional freestyler like Yoanna. Then you may need to get such a good feeling for the ball that if feels like a part of you.